O spoločnosti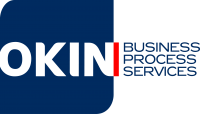 O spoločnosti
We are a top pure czech owned supplier of business process services (BPS) with strong orientation in the telco field. We are one of the biggest global suppliers of such services in the Czech Republic. We provide our services worldwide from two delivery centers in Ostrava and one in Prague. The delivered services cover the entire process from sales support, engineering design solutions, network planning and consulting, verifying and completing orders, project management, setting up and programming end-user equipment, to customer service and administration as well as technical support. Lately we have been participating in the management of one of the largest CLOUD centres in the world. We deliver services in 6 languages (English, German, French, Italian, Spanish, and Polish) and we also provide support in Russian, Portuguese, Swedish, and many more languages. We offer interesting jobs in a friendly young environment (average age is 30, 53% men and 47% women) with the greatest opportunities for career growth and participation in big and challenging international projects. We honor the following company values: Courage, Accountability, Respect, Passion and Ingenuity.
Najnovšie ponuky spoločnosti OKIN BPS, a.s.
Táto spoločnosť zatiaľ nemá žiadne zverejnené ponuky práce.